Unlimited Sounds is proud to offer these exciting new services. Along with the traditional photo booths that we currently offer, we now offer Mirror Booths. This oversized mirror can take full length photos, which can be customized by touching the mirror and signing or painting with your fingers.
In addition to the Mirror Booths, we are now proud to announce, that we are offering "Dancing on a Cloud". This uses dry ice to create the illusion you are dancing on clouds. The effect does not rise above knee level, and will not set off any smoke/fire alarms. Bring your first dance to new levels with this effect!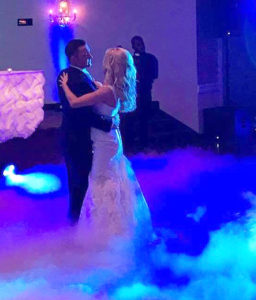 Please visit www.unlimitedsounds.com or give us a call at (856) 435-1168 to learn more about these or any of our other services.